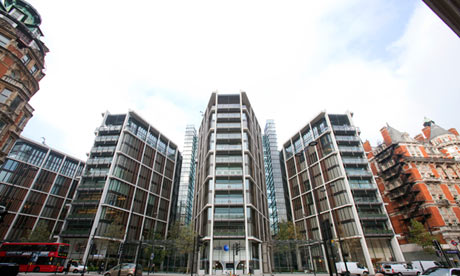 We provide comprehensive consultancy services in property sector. This sector is expanding impressively along with the domestic fast economy growth and increasing demand of property from the big population of the country. Supported by competent team of consultants with very long standing experience in property industry in various segments, we deliver following services:
Our services cover the area of:
Feasibility Study
Providing sharp analytical feasibility study on various project related with the property and real estate development, in residential, housing, apartments, condominiums, high rise buildings, and other project financing. The study will help the stakeholders to take the right decision on project investment as well as supporting for financing resources.
Project Development
Our team of consultants have strong background on practicing project development themselves. Hotels, resort areas, shop houses complex are just some of them to be mentioned. The expertise will ease the process of development, hindering unneeded error factors, to achieve the target project of our clients efficiently and effectively.
Urban and Estate Planning
Developing an area of property is a heavily complex task. Should be with the right purpose, start up and consistent development. Spot area, zoning, legal support, multi disciplines approach are all involved for a quality ever recognized urban or estate development. We are here to help such complex task to possibly realized.
Estate Management
For our clients who manage estate area, whether its office, commercial, residential, or resort area, we can be the right partner to ensure best practice management for optimum bottom line eventually. It may include aspect of legal, relationship management, maintenance efficiently up to the marketing aspect; the whole bunch is required for quality estate management.
Legal Aspect Support
In property everything should be well bound and recorded legally. However, legal is something should be interpreted and applied correctly. Experienced legal consultants of ours with property background at the same time could support for the smooth flowing property business at all stages.
Building Management
Our expertise will help clients who engage in this building management area, to cover everything that is related. It is not only an excellent day to day management, but will support client to increase the value of the building by recommending right way of M&E (Mechanical and Electricity), "going green" concern, customer relationship up to the increasing value of marketing the building itself.
Market Research and Survey
We have vast experiences background in handling property market research included survey of property and residential development in big cities. Fast and accurate research with integrity proven is our commitment. We understand it is vital for decision making process. Having varieties of project handling will ensure this important thing.
Investment Financing
Financing is a key item in any property project development. Smart financial planning included understanding the various source of financing, how to obtain and use them correctly are important for project cash flow until it ends. Our team included bankers and those from the capital market industry is the right advisor for optimum investment financing.
Property Business Academy
On training programs, Vibiz Consulting own Property Business Academy (PBA) which provide varieties of courses in regular trainings, workshops, online modules, and certification programs. Some of the courses, in terms of workshops can be seen, as follows: Real Estate Economics, Profitable Property Investment, Feasibility Study in Property Investment, Highest and Best Use Analysis, Property Promotion and Marketing Strategy, Property Business Financing, Property Legal, Property Market Research Methodology, Property Financial Management, Project Development, Urban Planning, etc.
PBA also services for the professional certification programs, such as: CPBA (Certified Property Business Analyst), CPD (Certified Property Development), CPI (Certified Property Investment), CPMS (Certified Property Marketing Strategy), CCFP (Certified Corporate Finance in Property), CPD-PM (Certified Property Development and Project Management), etc.